Events
"Trayectorias / Cultural Exchanges: Music between Latin America and Europe, 1945–1970"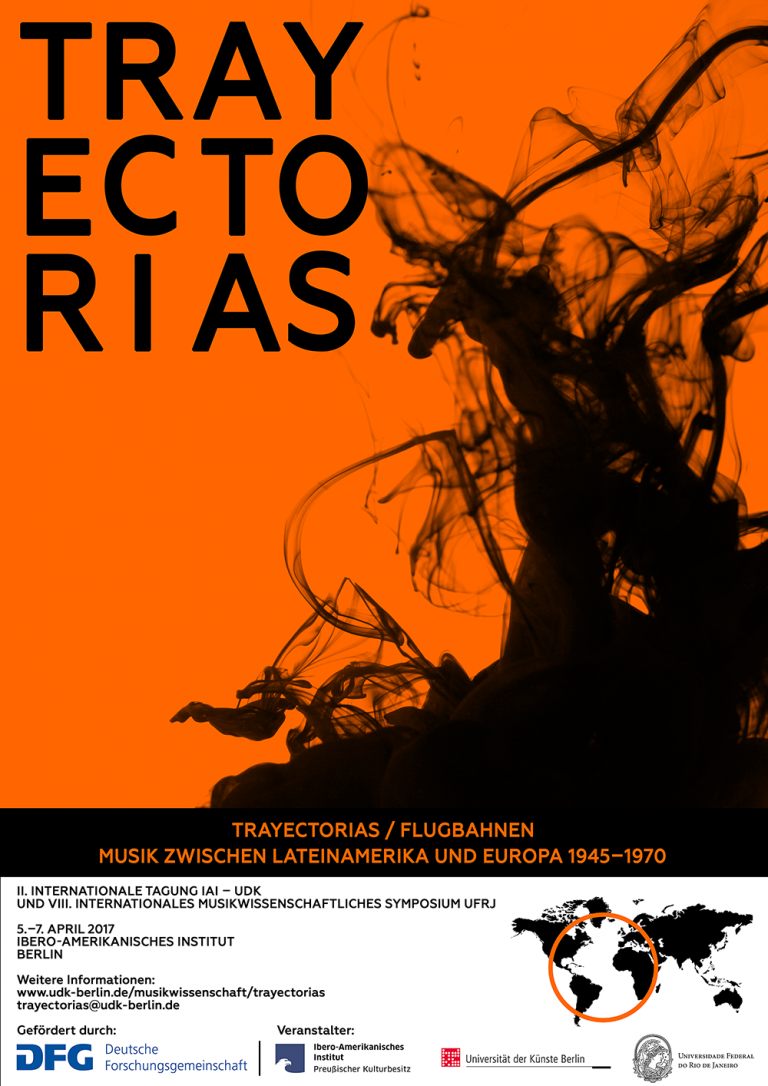 5 to 7 April 2017, IAI Berlin.
II International Conference IAI-UdK & VIII UFRJ International Symposium of Musicology
The conference was focused on the developments of art music in the 1950s and 1960s, related to the transfer and reciprocal appropriation of ideas, repertories, aesthetics, styles, musical practices, and theoretical reflection in musicology. The topics of the papers also embraced travels of touring ensembles, exile, temporary and long-lasting migration, as well as studies about cultural politics and institutional strategies during the postwar period. The conference was sponsored by the German Research Foundation (DFG). The conference proceedings will be published in the Series Ibero-Online at the Ibero-Amerikanisches Institut (IAI; Ibero-American Institute) Berlin.